BACK TO BASIC 2019
peau de taureau tendue sur un cadre en bois, 120x13 cm
"Frédéric Post avec les événements « Black Out » ou « Mos Espa sans électricité » teste des situations sans électronique, sans smartphone ou sans lumière. Après 25 ans de consommation de basses technoïdes, cette démarche back to basic nous permet de redéfinir les essentiels, une résistance ludique à la technologie à base de bougies, de percussions et de bières tièdes.
Pour Technoculture2, il présente un tondo en peau de taureau tendue sur un cadre en bois accroché au mur. Ce tableau est également un tambour de 120 cm utilisé comme instrument lors de performances. Ce grand tambour se joue à plusieurs, chacun le tenant d'une main et le frappant avec une mailloche de l'autre. Grace à la puissance de sa résonance, cette basse 100% organique promet une expérience collective inédite, le départ d'un cercle sonore improvisé et apaisant."
Technoculture 2, Gallery Blue Factory, Fribourg, Suisse
curateur: Adrien Laubschner-Thévoz, Archives du futur antérieur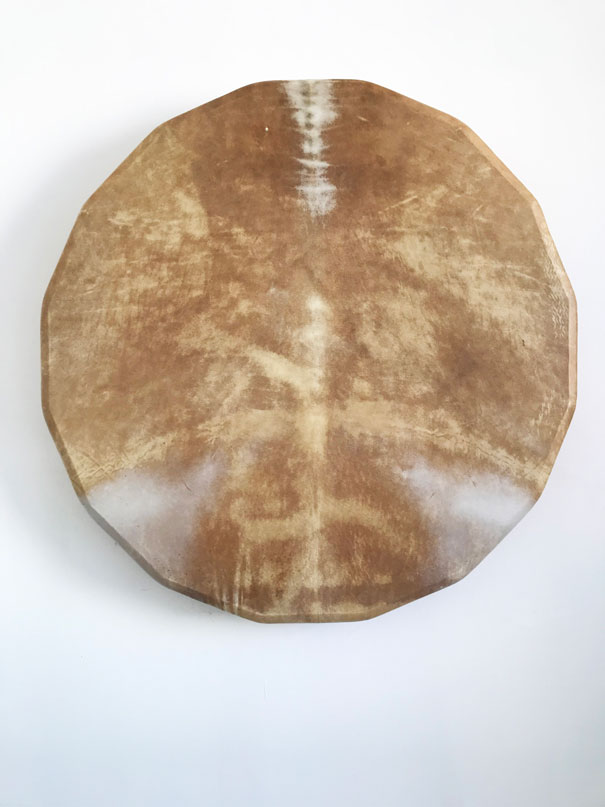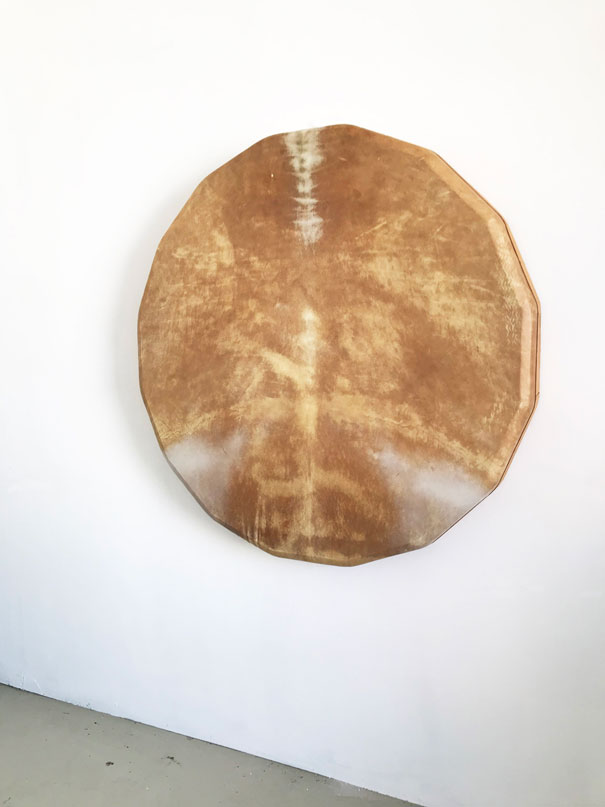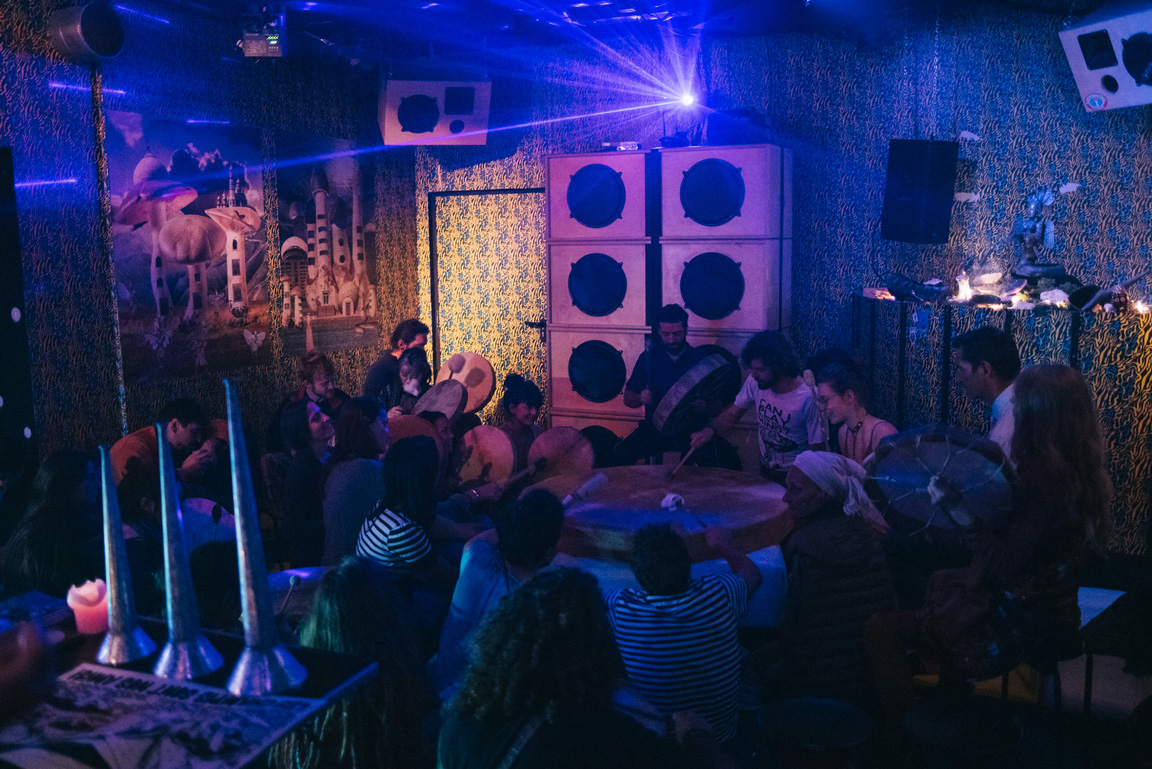 performance participative Mos_Espa 2020
performance à la Barje des Sciences ©Mathieu Christe